Belle Vue produces innovative film content and creative research for cultural & heritage organisations. We help those we work with connect and understand their audiences in new ways. 
We create informative and engaging media for a range of platforms: AV installations for exhibitions; online and social media campaigns; and for internal evaluation and research. 

Our films enable communities and cultural organisations to share their stories, tell the world about what they do and why it matters.
​​​​​​​
The organisations we work for include National Museums Liverpool, Manchester Art Gallery, Manchester Museum, Tate Plus, The Whitworth, the University of Manchester and Greater Manchester Combined Authority, on projects funded by the Arts and Humanities Research Council, Arts Council England, Churches Conservation Trust, National Lottery Heritage Fund and The Paul Hamlyn Foundation.​​​​​​​
Our team are creatives with professional experience in broadcast TV, interpretation design and digital media production. As researchers we have academic interests in museum practice, historical research and audience engagement.
We have experience of working with schools and communities with special needs. Our staff are DBS checked and have training in risk assessment and safeguarding.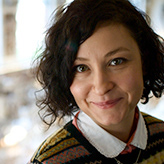 Dr. Sophie Everest is a filmmaker and academic who made the move ten years ago from TV production at the BBC to producing films for museums and the wider arts and heritage sector. She is passionate about the ability of film to bring life to museum objects and tell stories about the past that make an impact on today's audiences. Alongside running Belle Vue, she is a part-time lecturer in filmmaking practice at the University of Manchester.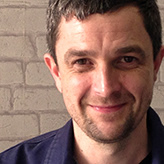 Dr. Andrew Hardman has extensive experience in the cultural and creative sectors with a track record of successfully delivering complex, multi-partnered productions on time and on budget. Besides his production work, he is an honorary research fellow in art history and cultural practice at the University of Manchester, lecturing on museology and arts management, and has published research on the display of artist's studios and studio artefacts. Andrew is a member of the Association for Art History (AAH).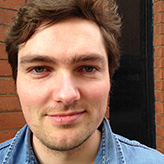 Dr. Benjamin Knowles is a historian and film-maker, shooting and directing documentaries for the BBC, ITV, Channel Five and Sky. His academic research focuses on memorialisation and modern British history.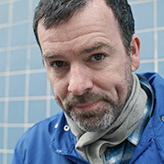 Nick Mattingly is an award-winning observational documentary filmmaker, shooting and directing series for BBC One, BBC Two, ITV, Channel 4 and BBC 4 – creating compelling stories from both the extraordinary and the everyday.
Belle Vue is a corporate member of the Museums Association.